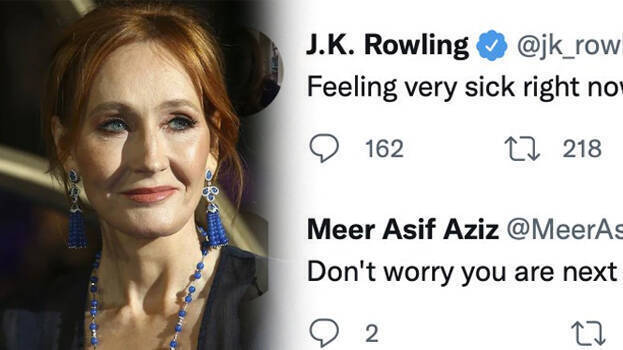 Soon after the murder attempt against prominent author Salman Rushdie, another writer has received a death threat on social media. Last day, 'Harry Potter' author J K Rowling (57) received a death threat on Twitter for condemning the attack on Rushdie.
Taking to Twitter, Rowling expressed her support to Rushdie and wrote, "Feeling very sick right now. Let him be ok". Following which, a user wrote in response, "Don't worry. You are next." He also praised Hadi Matar, the assailant who stabbed Rushdie several times. The author has lodged a complaint with the police in connection with the incident. However, she criticized Twitter for not taking down the controversial post.
According to reports, there has been a slight improvement in the health condition of Rushdie, who was stabbed as he prepared to give a lecture in New York. After the release of Rushdie's 'Satanic Verses' in 1988, Iran's late leader Ayatollah Ruhollah Khomeini had issued a fatwa against him. Since then, Rushdie, whose life was in danger, rarely appeared in public. He had moved to the US twenty years ago.