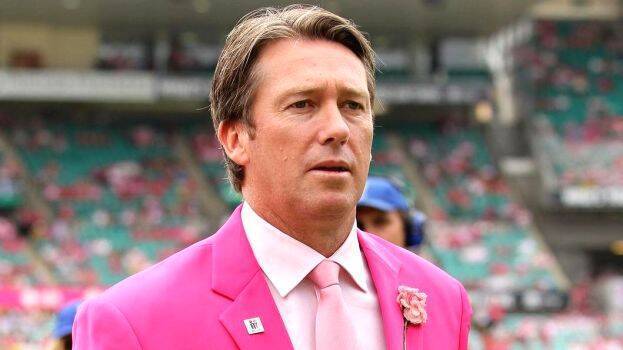 NEW DELHI: Former Australian fast bowler Glenn McGrath said that playing in Indian conditions is still the biggest challenge in front of the Australian cricket team. McGrath indicated that even after these many years, the Australian cricketers are yet to figure out how to play in Indian conditions.
"Obviously the single biggest challenge for Australia is coming to India, performing well and winning the series. We were lucky enough to do it in 2004. You've got to come up with good plans, the batsmen have to learn to adapt on turning pitches and the bowlers have to learn to bowl in those conditions. I think with IPL, a lot of players have been over here (in India) regularly and have hence experienced the conditions. The current Australian team, evident from their showings in Sri Lanka and Pakistan, are starting to get a better understanding of how to play on subcontinent wickets. That being said, India is still the ultimate challenge. I think they're up for it," McGrath said.
"You just need to come up with a plan that works. Pitches in Australia are quicker and bouncier so you can bowl those good areas. The secret is still having control, bowling outside off-stump or just outside. The length will obviously be different so it's about adapting to the lengths," he added.
Australia will tour India as part of the Border-Gavaskar Trophy tentatively in February-March next year, with an aim to win the series in a country where they have never won after the 2-1 triumph in October-November 2004.