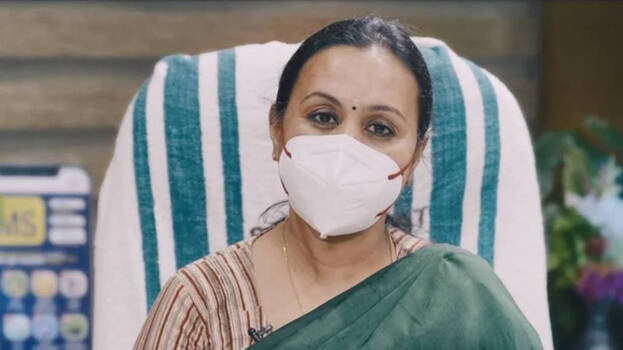 THIRUVANANTHAPURAM: As part of the state health department's 'Alppam Sreddha Arogyam Urappu' (A little care ensures health) campaign, around 10 lakh people underwent screening at their homes for lifestyle diseases, said Health Minister Veena George. The target has been achieved within two months of the beginning of the scheme. Controlling and preventing lifestyle diseases are essential in maintaining people's health and boosting immunity. The scheme aims to provide necessary treatment to those suffering from lifestyle diseases and to provide preventive support to those who are likely to catch the diseases, said the minister.
It is one of the most important activity as part of the government's Aardram Mission. The minister also directed to explore the possibility of including cancer control and palliative care as well. Those who have chances to contract cancer will be provided examination by specialists. Such specialist camps have already begun functioning in Wayanad and Pathanamthitta districts.
The screening for lifestyle diseases will be completed in the panchayats of 140 targeted constituencies. The screening has been completed in four panchayats in Alappuzha. Around 90 per cent of the screening has come to an end in Wayanad. In rest of the panchayats, the screening will be finished within one month. After which, the screening will be held in all other panchayats.
As part of this campaign, health workers will visit people above 30 years of age and carry out a screening to find out the risk of the disease. Out of them, free diagnosis and treatment will be arranged for the required ones. Since the beginning of the scheme, a total of 10,22,680 people across the state have been screened for lifestyle diseases through home visits. Of which, around 20.45 per cent of people comes under the risk factor of developing a serious disease. They are currently undergoing expert examination.
The scheme will bring about a huge change in the state's health sector. By early detection and treatment, lifestyle diseases can be cured without complications. This scheme can enable a large group of people to get rid of such diseases. The minister also congratulated the health workers who worked for the implementation of the scheme.