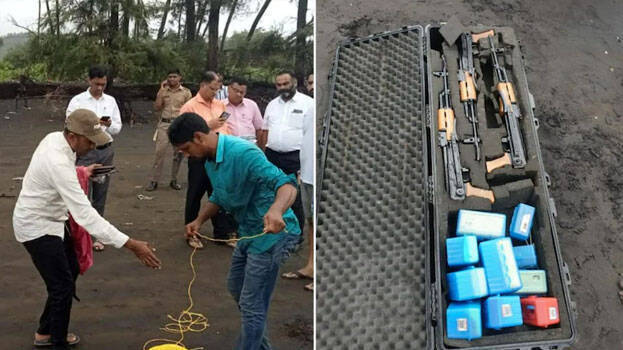 MUMBAI: A boat with three AK 47s, bullets and other weapons were found off the coast of Maharashtra's Raigad. A high alert has been issued in the state. Police said that an investigation into the incident is progressing.
The coastguard officials said the boat found near Harihareshwar beach belongs to Hana Laundergun, an Australian citizen. The officials informed that the boat landed illegally. This place is 200 km from Mumbai and 170 km from Pune.
The locals spotted the boat with no crew member. The boat came floating to the Raigad coast. Security has been tightened in nearby areas and police are on high alert.