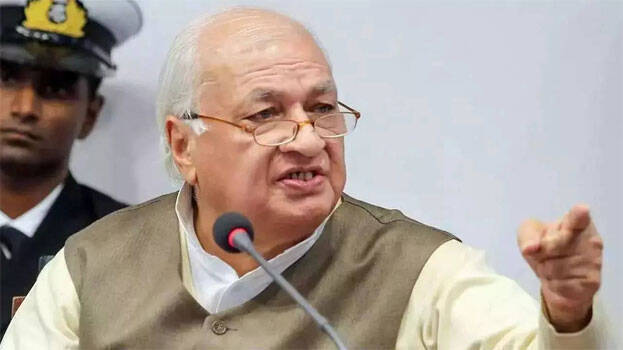 NEW DELHI: Governor Arif Mohammad Khan came to the fore harshly criticising Kannur Vice Chancellor. Kannur VC is behaving like a criminal, alleged the governor. He was talking to the media in Delhi on the charges of nepotism in the appointments in universities and the Kerala University Senate adopting a resolution.

The governor repeated the allegation of yesterday that the vice chancellor has been stooped to the level of a party cadre. The governor also responded that the Kerala University welcomed the criticism on the questions about the passing of the resolution. The governor had earlier said that universities are not for appointing relatives and that all appointments in universities will be investigated.

The governor said the Kannur VC has violated the boundaries of respect. He is not behaving like a VC. While talking to the media, he said that when he came to attend the Kerala History Congress held in Kannur, there was a conspiracy to physically assault him. The conspiracy was held in Delhi.
He is destroying Kannur University. He is behaving like a party cadre. Has not taken steps to satisfy his ego. I have only followed the law.

The governor said that he didn't want to criticize publicly but was forced into. He is behaving like a criminal. The illegal activities in the university are headed by the vice chancellor. I welcome the criticism wholeheartedly, he said.