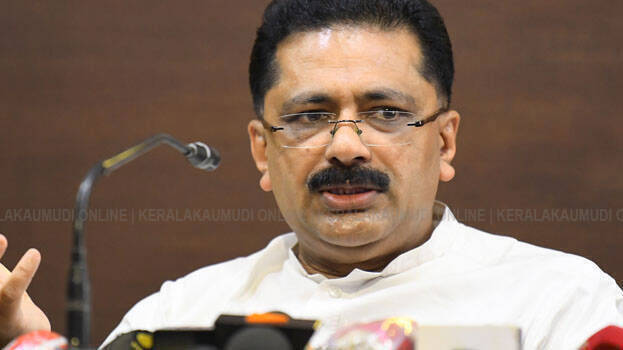 PATHANAMTHITTA: The police have registered a case against former minister and MLA K T Jaleel for his controversial remarks about Kashmir in a social media post. The case was registered by Keezhvaipur police following the order of Thiruvalla court. The FIR said Jaleel's post was with seditious intent.

Thiruvalla First Class Judicial Magistrate Reshma Sasidharan directed Keezhvaipur SHO to file a case on the plea filed by RSS leader Arun Mohan, a resident of Ezhumattoor, Mallappally, seeking action against Jaleel.

Arun moved the court as no action was taken despite filing a complaint at the Keezhvaipur police station and demanded to file a case. The controversy was sparked by the Facebook post that part of Kashmir annexed to Pakistan was known as Azad Kashmir and it was an area where the Pakistan government does not have direct control. Jaleel had withdrawn the post when it courted a controversy.