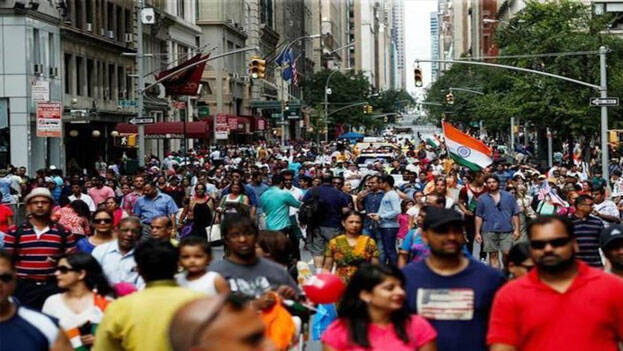 WASHINGTON: After Joe Biden was elected as US President, more than 130 Indian-Americans were appointed to key posts in the administration. During the tenure of former President Donald Trump, more than 80 Indian-Americans were appointed in key positions. It was 60 during the Barack Obama administration.
Currently, more than 40 people of Indian-origin are in high positions at various state and federal levels, including four members at the US House of Representatives. On the other hand, there are more than 20 Indian-Americans leading top US companies.
The first appointment of Indian-Americans into the administration was during the tenure of President Ronald Regan. When Biden became President, there is an Indian presence in most agencies and departments of the administration.
Since his election as a senator from Delaware, Biden has been in close contact with the Indian community in the US. When he became president, Biden chose Kamala Harris, who is of Indian origin as the Vice president.
Vinay Reddy, Dr Ashish Jha, Sonia Aggarwal, Chiraag Bains, Kiran Ahuja, Neera Tanden, Rahul Gupta, Vedant Patel and Garima Verma hold various positions in the Biden administration. US ambassadors to various countries are also of Indian origin. Dr Ami Bera, Ro Khanna, Raja Krishnamoorthi and Pramila Jayapal are the four members in the House of Representatives.
Sunder Pichai (Google), Satya Nadella (Microsoft), Shantanu Narayen (Adobe), Vivek Lall (General Atomics), Punit Renjen (Deloitte), Raj Subramaniam (FedEx) are the Indian-Americans leading US companies.