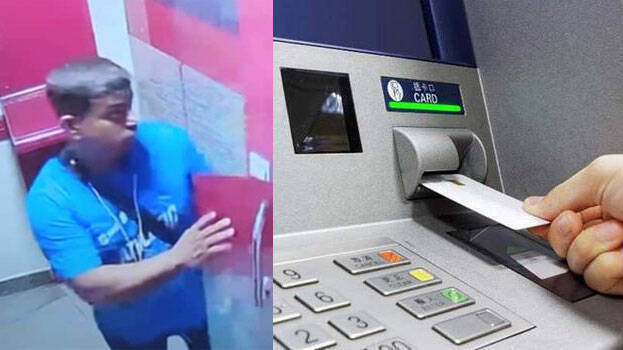 KOCHI: The North Indian who stole money from 13 ATMs of South Indian Bank, has been arrested. Mubarak, a native of Uttar Pradesh, was arrested from Edapally. An ATM tampering device was also recovered from his hand.

Seven people lost money from the South Indian Bank ATM at Kalamassery Premier Kavala during day and night on August 18. He committed the fraud by covering the part from where the money comes, with a paper. It is also doubtful whether he uses a tool like a scale. When the customer tried to withdraw the money, he couldn't get it and immediately after that, the thief came and removed the barrier and took the money. Before each customer enters the ATM, he goes in and covers the part where the money comes from the machine. Later, when they leave, he will come back and take the money. The customers believe that money cannot be withdrawn due to the malfunction of the machine.

The police said that he stole Rs 25,000 from ATMs in Kalamasery and Tripunithura areas. The customers informed the bank when they lost money. The bank officials informed the police. Customers losing around Rs 10,000 complained to the bank.

The fraud took place at ATMs in Kalamasery, Tripunithura, Thiruvankulam, Vyttila, Kadavanthra, Chendamangalam, Edappally and Banerji Road. The police investigation was conducted after collecting the CCTV visuals. It is also being investigated if there are more people behind the incident.