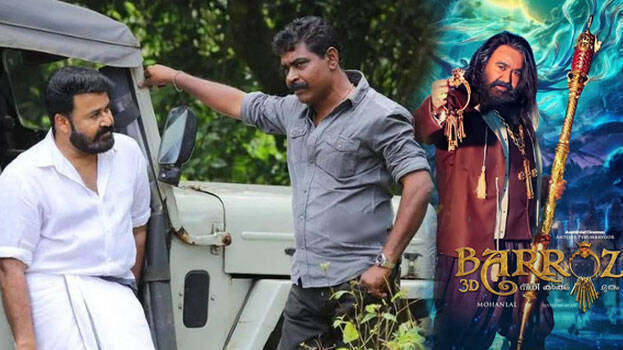 Aashirvad Cinemas is taking a new step in the film sector and is now preparing to bring the films to the international audience.

Aashirwad Cinemas, which opened its new headquarters in Dubai, is also entering the field of film distribution in the Gulf. This is part of expanding operations to different countries. The film distribution business will be in collaboration with Fars Cinemas, a film distribution company in the UAE.

Mohanlal said Antony Perumbavoor is behind the power and intelligence of Aashirvad's work so far. Mohanlal said they have a great bonding and the intensity of their relationship increased due to the fact that he had acted in all the 32 films produced by Aashirvad Cinemas.



Mohanlal's 'Barroz' will be released dubbed or subtitled in 20 languages including Chinese and Portuguese. Most films including 'Empuran' will be made in more than two languages.

Barroz produced under the banner of Aashirwad Cinemas was announced in 2019. The film is based on the story of Jijo, the director of India's first 3D film.
The location pictures and video had gone viral on social media. The film has a huge cast. Spanish stars Paz Vega and Rafael Amargo are also acting in the movie. Raphael will play the role of Vasco da Gama in Barroz and Paz Vega his wife. Paz Vega is an actress known for films like Sex and Lucia, All Roads Leads to Heaven, etc. Santhosh Sivan wields camera for the film.