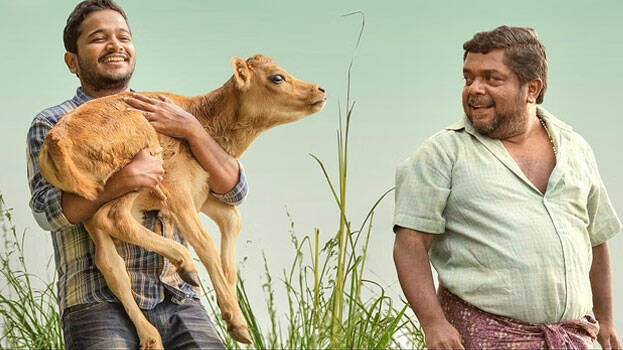 The official trailer of 'Palthu Janwar', produced by Dileesh Pothan, Shyam Pushkaran and Fahadh Faasil under the banner of Bhavana Studios, has come out. In the film, Basil Joesph plays the role of a livestock inspector, who arrives in a small village.
Earlier, a song of the movie featuring kid vloggers and pet animals had garnered wide attention on social media. The film directed by debutant Sangeeth P Rajan will hit the theatres during Onam holidays. The comedy drama features numerous actors such as Indrans, Johnny Antony, Dileesh Pothan, Shammi Thilakan, Shruti Suresh, Jayakurup, Athira Harikumar, Thangam Mohan, Steffy Sunny, Vijayakumar, Kiran Peethambaran, C B Thomas and Joji John.
The music is by Justin Varghese. The film is written by Vinoy Thomas and Anish Anjali. DOP Randev, Art Gokul Das, Editing Kiran Das, Costume Masher Hamza, Makeup Ronax Xavier, Sound Nithin Lukos, Production Controller Binu Manambur, Viswal Effects Egg Wet VFX, Tetil Elvin Charlie, Stills Shijin P Raj, Executive Producer Benny Kattapana, Jose Vijay, Chief Associate Rohit, Chandrasekhar, PRO Athira Diljit.