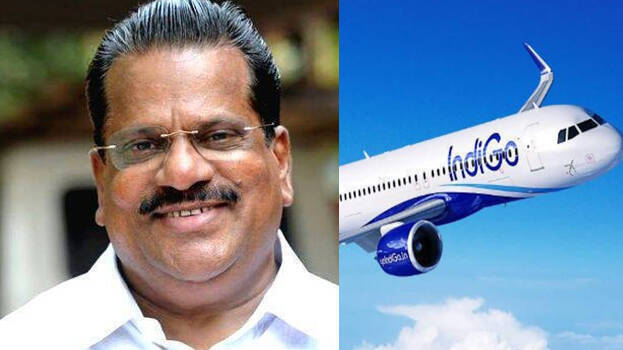 THIRUVANANATHAPURAM: LDF convener EP Jayarajan said that IndiGo airlines has apologized for imposing travel ban. 'I am not travelling on IndiGo as they haven't given me a written apology. Train journeys are more convenient than flying', he said while addressing the media in Kannur.
'I am feeling well now. Apart from financial benefits and health benefits I'm also having a good sleep. I get more time as I travel on train. The IndiGo representative called me and apologized over the phone. They said that there has been a mistake from their part in this matter. I said that I will take a decision once they inform me in writing', clarified EP Jayarajan.
IndiGo has imposed a three-week travel ban on EP Jayarajan for pushing the youth congress workers who protested against the chief minister on the aircraft. The action was taken by the IndiGo Internal Investigation Committee. Later, EP Jayarajan responded that the travel ban was illegal and that he would no longer travel on IndiGo flights.