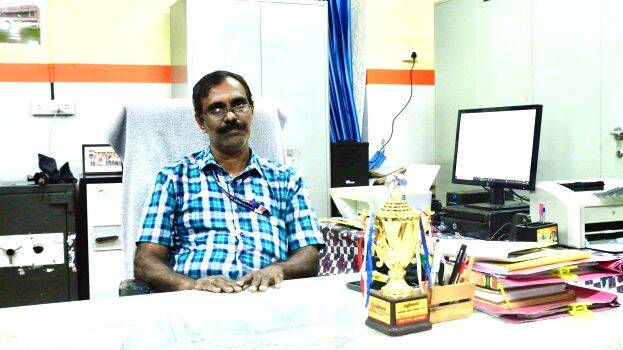 KOCHI: Edappally Govt higher secondary school principal has introduced a new method of teaching Sanskrit through singing. The experiment has become a superhit. He also sings poems along with film songs and explains the rhythmic pattern and personification. The students and teachers make use of it through a mobile app.
The first lines of the song Devi.. Sridevi.. in Sanskrit is like this: Devi.. Sridevi... Anvishya Ayami...
Devalaya Purato Anvishya Ayami...

The experiment started when he was the principal in charge of Thripunithura Govt. Sanskrit Higher Secondary School. It started in 2005 with ONV's 'Theere cheriya shabdhangal'. He also presented several other poems in Sanskrit including Vyloppilli's 'Kakka', Vayalar's 'Ashwamedham' etc.
The songs are available in Navavani, a website of Sanskrit teachers in Irinjalakuda. He is currently doing research. The teacher also has a rare collection of books from 19th century. Apart from this he has 2000 books and digital copies of 8000 books.