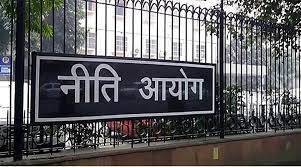 NEW DELHI: The central government has taken steps to replace State Planning Boards with NITI Aayogs for economic growth. It will be implemented in 10 states in the first phase and in the remaining states by March 2023. BJP-ruling states like Karnataka, Uttar Pradesh, Madhya Pradesh and Assam have started working for this. It will soon start operations in the states of Maharashtra, Odisha, Andhra Pradesh and Gujarat. The measures were discussed in a meeting of State Planning Board secretaries called by the NITI Aayog in Delhi on September 6.
It will outline the structure of State Planning Boards for policy formulation, monitoring and evaluation of projects and provision of technology for implementation. States will be enabled to achieve the targets set by 2047, the 100th year of independence. In this regard, the Centre has formed 10 working groups under various secretaries. The Centre's stance is that more planning is required as states also have a share in gross domestic product (GDP) growth, except in sectors such as defense and railways. NITI Aayog points out that the role of states are crucial in health, education, infrastructure development, urbanization etc. Moreover, senior officials in NITI Aayog are of the opinion that the planning departments of most of the states are non-functional.
NITI Aayog was formed in January 2015 and as a result 65-year-old Planning Boards will be replaced.