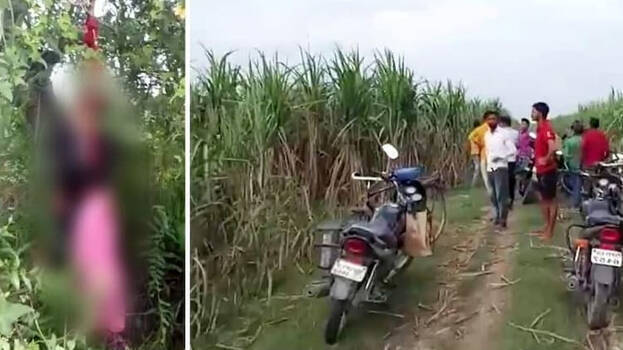 LAKHIMPUR KHERI (UP): Two dalit sisters aged 15 and 17 were found hanging from a tree in Uttar Pradesh's Lakhimpur on Wednesday evening.
Six persons have been arrested on charges of rape and murder following the complaint of the victims' mother. The girls' mother told police that they were kidnapped by three bike-borne men around 3 pm on Wednesday and three hours later they were found hanging from a tree.
The girls were found hanging by their own dupattas and there are no visible injuries, said Laxmi Singh, a senior police officer.
Enraged by the incident, the locals blocked all major highways in the area. The Samajwadi Party criticized the Uttar Pradesh government and Chief Minister Yogi Adityanath over the incident. They opined that severe punishment should be given to the culprits, under the Yogi government, the perpetrators are walking freely and torture of mothers and girls is condemnable.
Congress leader Priyanka Gandhi said giving false advertisements in newspapers and TV every day does not improve law and order. After all, why are heinous crimes against women increasing in UP, she tweeted in Hindi.