Foreign Secretary Vinay Kwatra on Tuesday held talks with his visiting Nepalese counterpart Bharat Raj Paudyal and took stock of the entire spectrum of bilateral cooperation, also covering trade, connectivity, culture and people-to-people relations. Paudyal is on two-day visit to India from September 13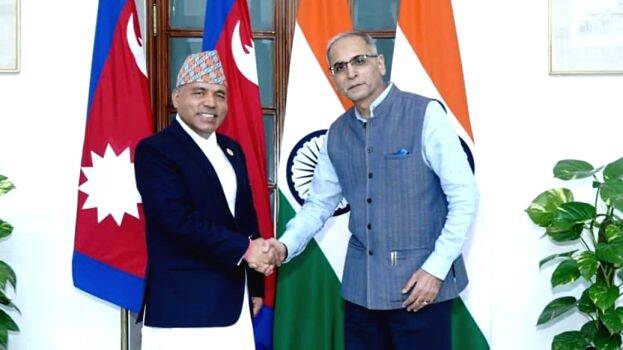 . The Ministry of External Affairs (MEA) said the two foreign secretaries noted with appreciation the progress on many projects.Kwatra and Paudyal also reviewed the implementation of initiatives announced during Nepalese Prime Minister Sher Bahadur Deuba's visit to India in April and his Indian counterpart Narendra Modi's trip to Lumbini in May.

"The foreign secretaries reviewed the entire spectrum of bilateral cooperation between India and Nepal, including economic and commercial cooperation, enhancing connectivity, development cooperation, trade, culture and people-people relations," it said in a statement. The Foreign Secretaries discussed multiple areas of cooperation between Nepal and India covering trade, transit, connectivity, infrastructure, power sector, irrigation and inundation, agriculture, investment, development cooperation, health sector cooperation, culture, and people to people relations, among others, a statement issued by the Nepali Embassy in New Delhi said. Kwatra and Poudyal also expressed satisfaction at the progress made in different areas including power sector, construction of transmission line, railway connectivity, construction of ICPs, mototable bridge and other important infrastructures.