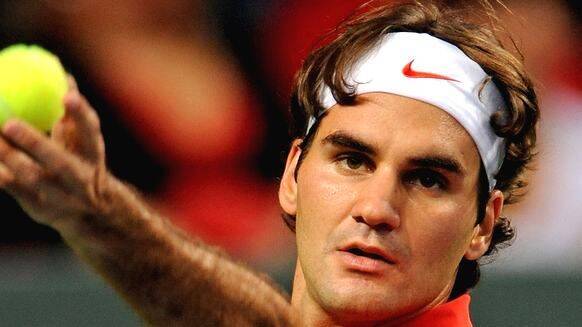 Roger Federer, who amazed the world of Tennis with his unique playing style has decided put down his racket. The master player, who was in professional circuit for a 24 long years leaves his fans with the power and beauty of his game.
It was not just his proficiency in his profession but his disarming personality and calmness that makes him unique. Though, Federer stormed the tennis court like a lion, he was able to connect with his opponents with a smile. He was humble to the core and when he won championships, he proved his humility with the tears he shed.
It was back in 1998 that Roger Federer , a 17 year old teenager, began his first steps in professional tennis. Five years later, when he beat Mark Philippousis on the lawn of Wimbledon to grab his first championship, no one predicted that it would be a mighty flow into the history of tennis.
Federer has won Wimbledon Cup 8 times, Australian Open 6 times, and the US Open 5 times. He also won the French Open, which was considered the monopoly of Rafael Nadal, one time. He broke the record of Pete Sampras' 14 grand slams in 2009 at Wimbledon.
Roger Federer went on to win a total of 20 grand slams in his life making him the first man to do so. Even though, Rafael Nadal and Novak Djokovic broke his record, the magic that Federer unleashed still inspires the fans of tennis.
In his 24-year career as professional tennis player, Roger Federer, was top in the ATP ranking for 310 weeks. He remained at the top for 237 consecutive weeks. In total, he won 103 cups in his career, which includes all the big and small championships. He also won the prestigious ATP six times. He also played for his country, Switzerland, at the Olympics and won gold in the doubles and silver in the singles. He also became part of the victory for Switzerland in the David Cup and Hopman Cup.
The tennis legend garnered a huge fan following with the beauty of each of his shots on the court. His forehand and single-handed backhand shots still remains in the heart of every tennis lover. Though, the forceful Rafael and the tireless Djokovic entertained the crowds with their styles, Federer's return shot by running forward from the baseline after the opponent's second serve still remains as beautiful as ever.
One special shot that entertained the crowds was his return shot between his legs while running back, and that too without seeing where his opponent is standing.
Federer dreamed of returning to the court even after he was ailing from injuries and was away from the game for a year after a surgery. However, his injuries do not allow him to return to professional tennis and this led to his decision to retire after the Laver Cup.
One uniqueness of Roger Federer's personality is his innocence, which reminds us of another legend, Sachin Tendulkar. Interestingly, Sachin Tendulkar is said to be a big fan of Roger Federer. A cocktail of ferocity on court and grace in character is a rare sight to behold among the geniuses in sports.
Roger Federer's retirement comes a week after Vanessa Williams, another legendary tennis player, announced her retirement after the US Open.
In the world of tennis other grand slam champions will rise and many others will reach the top rank, but when will another Roger Federer be born?