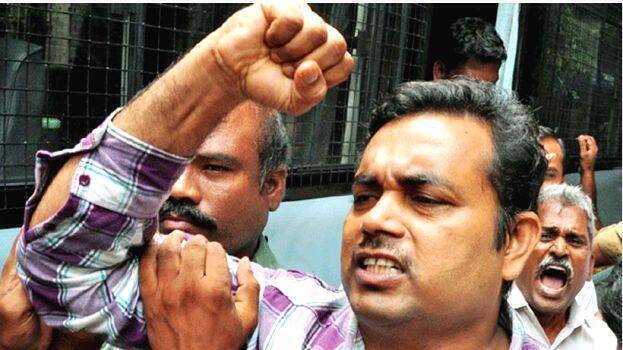 NEW DELHI: The state government has moved the Supreme Court seeking permission to withdraw its petition seeking reinstatement of UAPA charges against Maoist leader Roopesh. The application was filed by Standing Counsel Harshad V Hameed. The government had earlier approached the court seeking the reinstatement of the UAPA charges in a case registered against Roopesh at Valayam and Kuttyadi police stations. The apex court will hear the plea on Monday.
The High Court had quashed the UAPA charges imposed on Roopesh by the state government citing technical reasons. Following this, the state government approached the Supreme Court seeking a quashing of the High Court order. The government has now taken a new stand against this.
In 2013, the Kuttyadi police and in 2014, the Valayam police charged Roopesh with UAPA in various cases for allegedly distributing leaflets of the banned organisation. The Single Bench and then the Division Bench of the High Court quashed the UAPA on a petition filed by Rupesh against it. The government then approached the Supreme Court against this verdict.