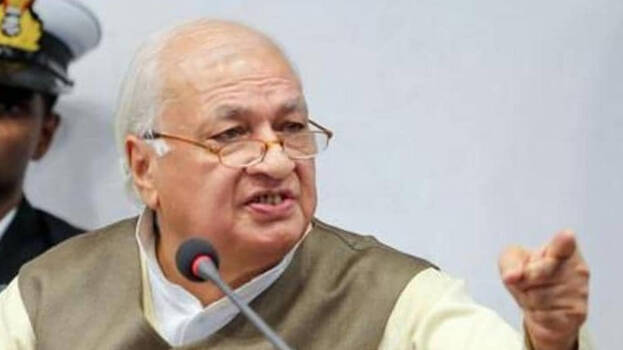 THIRUVANANTHAPURAM: The unusual press meet convened by Governor Arif Mohammad Khan to release the evidences against Chief Minister Pinarayi Vijayan has started in Raj Bhavan. The government made a last ditch effort to conciliate the governor by sending the chief secretary to Raj Bhavan, but it did not yield any results.

The governor started speaking after circulating the PRD visuals of the attack against him at the historical congress venue. The governor said that it was K K Ragesh, private secretary of the chief minister, who stopped the police that day and he came down from the dais and stopped them. He asked whether the post of private secretary was a reward for this. He clarified that if the governor is stopped, the punishment is seven years' of imprisonment and fine and a case should have been filed voluntarily in this regard.

The Governor released the three letters sent by the chief minister several times. The Governor also levelled serious allegation against the chief minister and said that he came to the Raj Bhavan and demanded the re-appointment of Kannur VC. The governor also mentioned the controversial statement of MLA KT Jaleel on Kashmir and the flight ban of P Jayarajan.

The Governor has taken very unusual steps against the government and the chief minister. Governors calling press conference is unusual not only in Kerala but in the country itself. So far, the governor continued to respond to the media at public events or airports. By convening the press meet, it is indicted that he was moving towards drastic measures.