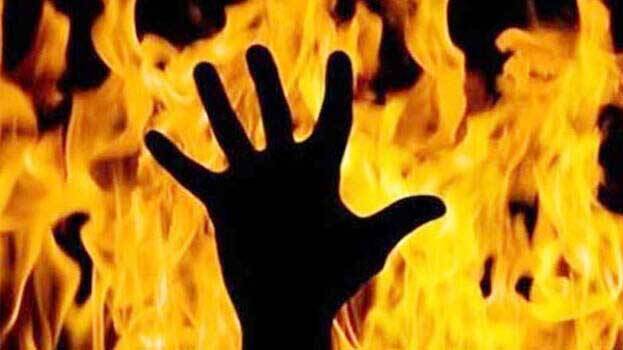 THRISSUR: A man tried to set his mother on fire after a verbal argument here in Punnayurkulam. The incident took place last night at around 9.30 pm. Sreemathi, 75 years, suffered severe burns in the attack and was admitted to a private hospital in Ernakulam.
Manoj (40), a resident of Chammannur, tried to kill his mother by setting her ablaze after pouring kerosene. Prior to the incident, he asked for money to buy liquor but Sreemathi refused. The verbal dispute that ensued led to the crime. The woman, who suffered severe burns, was first admitted to a private hospital in Kunnakulam and then to a hospital in Thrissur. But as her condition worsened, she was shifted to Ernakulam.
Manoj was taken into custody by the police after the incident and is being interrogated.