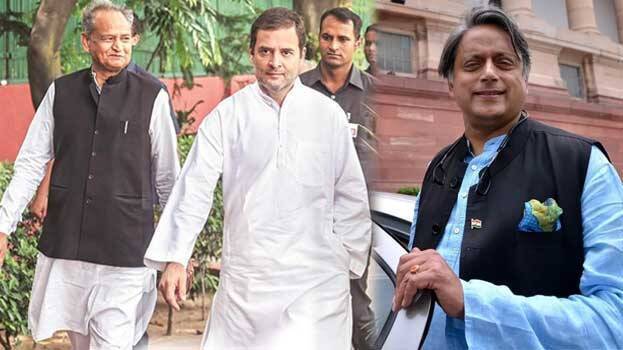 NEW DELHI: Ashok Gehlot said that even if he contests the party presidential polls, will not quit the post of chief minister of Rajasthan. He clarified this in the meeting of MLAs convened yesterday. The senior Congress leader's statement comes amid rumours that Sachin Pilot will replace Gehlot if he becomes the president.

Gehlot will meet party president Sonia Gandhi today in connection with the post of the president. He will reach Kochi after this and talk to Rahul Gandhi who is leading the Bharat Jodo Yatra. Gehlot had demanded that his loyalist be appointed as the chief minister if he has to take over the post of party president. Gehlot has given the message that Sachin Pilot will not be accepted as the chief minister. Sachin Pilot is currently in Kochi with Rahul.

Meantime, AIICC will not allow Gehlot to hold the post of party president and that of chief minister together. The high command informed that if Gehlot becomes the Congress President, there will be a replacement system in Rajasthan. Sonia Gandhi herself will inform Gehlot about it. Gehlot has informed Sonia that if his loyalist is not made the chief minister, then she should continue as the president and that he will be the working president.

In the meanwhile, Thiruvananthapuram MP and senior leader Shashi Tharoor, whose name is heard to contest for the post of Congress president, has reached the AICC headquarters. He came to check the voters list.