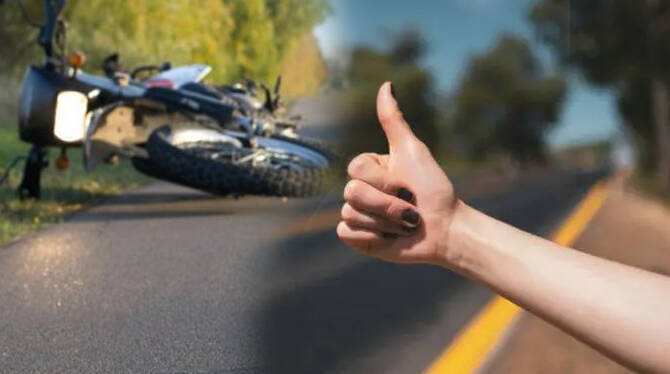 KHAMMAM: There are many giving lifts to strangers specially in two-wheelers. Even though helmets were made compulsory for pillion riders, there is no fall in the number of people asking for and giving lifts. However, a youth at Khammam in Telangana lost his life by giving a lift. The youth who gave a lift to a stranger was poisoned to death. The shocking incident took place near Vallabhi village in Mudigonda constituency of Khammam. The dead has been identified as Jamal Sahib.

The tragic incident happened when Jamal Sahib was going in his two-wheeler to pick his wife from Gundrai village. Jamal Sahib left his village Bopparam Monday morning. When Jamal reached Vallabhi village, Mudigonda mandal, a stranger requested for a lift. He asked for a lift to buy petrol from a nearby pump as his vehicle ran out of petrol. Jamal gave him a lift and left.
After travelling a short distance, the pillion rider administered a poisonous injection on Jamal's thigh. Unable to bear the pain, he stopped his vehicle and the pillion rider fled the place saying that he will take a lift from a friend coming in the same direction.

Hearing his screams, the farmers rushed to him and before they could do anything, he collapsed and lost consciousness. They immediately took him to a nearby hospital but was declared dead.

When the police reached the spot and searched, they found a syringe. A special police team has started an investigation to nab the accused.