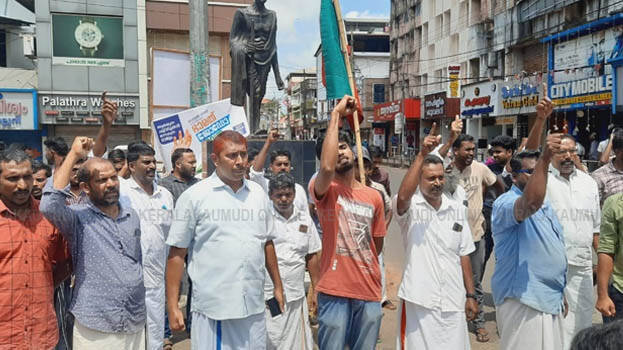 KOCHI: The Kerala High Court filed a suo motu case as sporadic incidents continue in the state during the hartal observed by the Popular Front. A division bench of the high court, which considered the matter urgently, clarified that flash hartal will not be allowed and people will not be allowed to be held hostage. An iron fist can be used against those who unleash violence during hartal. A detailed order in this regard will be issued soon.
The court has directed the government to take strict action against the hartal violence. The court informed that hartal is illegal. The hartal supporters are unleashing violence in various parts of the state. At Samkranti in Kottayam, a lottery shop was vandalized by the hartal supporters.
A bike borne team pelted stones at a KSRTC bus which was operating service with police escort in the capital city. Stones were thrown at the bus going to Poovar in Manacaud. In Kannur and Kottayam, Popular Front activists carried widespread attacks. The police detained one of the five people who were travelling with petrol bombs in two scooters in Kannur.

A petrol bomb was hurled at a newspaper vehicle in Kannur. In Kollam, two policemen were attacked by two bike borne protestors. A clash broke out between the police and the protestors at Erattupetta in Kottayam. About 100 people in the area were detained. A traveller was damaged in Kannur.