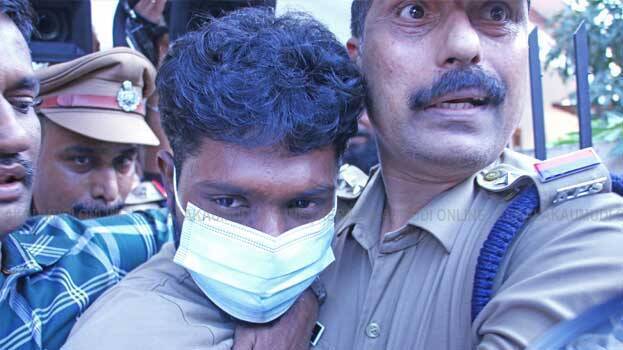 THIRUVANANTHAPURAM: Jithin, Attipra constituency president of Youth Congress (YC) who was arrested on Thursday, said that he is not guilty in the AKG Centre attack case. He told the media that the police threatened him in order to make him confess to the crime. Jithin's said this while being taken back after a medical examination at the general hospital.
"It is a lie to say that I've confessed to the crime. The police threatened to trap me in a ganja case. The police said that those who are with me would be implicated in the case", Jithin said.
At the same time, the police clarified that Jithin committed the crime in consultation with the local leaders. The crime branch also revealed that Jithin has admitted to this. The YC leader has been remanded for 14 days.
The accused was arrested two and a half months after the AKG Centre attack. According to the police, the accused was arrested based on scientific and circumstantial evidence. Based on CCTV footage, it was found that the accused was wearing a branded black T-shirt and shoes. It was found that Jithin was one of the 14 people who bought the same t-shirt in the Thiruvananthapuram district. The forensic team, on inspecting Jithin's phone, also found a picture of Jithin wearing the same t-shirt and shoes. The police are also investigating the role of his female friend.