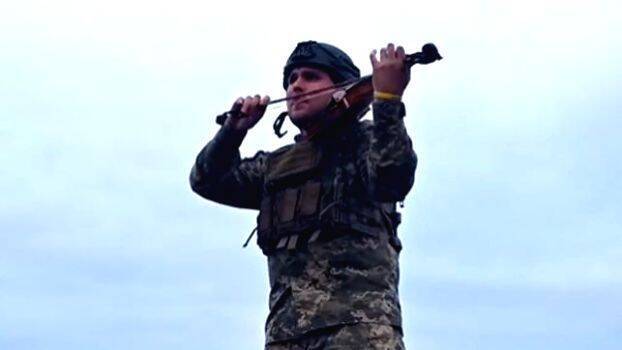 The Russia – Ukraine war has been raging on for seven months now with no end in sight. Though Russia withdrew from many areas it had captured, recent reports from Russia suggest that the withdrawal is not final. Russian President Vladimir Putin has ordered the reserve soldiers to get ready signaling that the conflict might escalate further.
From day one, the Ukrainian people have resisted heroically. Many videos of abandoned Russian tanks being towed away by trucks were circulated on social media.
However, now the video of a Ukrainian soldier playing the violin is hailed as a ray of hope amid the disastrous war.
The home minister of Ukraine, Anton Gerashchenko, posted the video of a soldier in full military gear playing the violin on the frontlines, on his Twitter. The minister in his Twitter post says that the soldier is a street musician by the name, of Moisey Bondarenko. He had joined the Ukrainian military only recently to defend his country against Russian aggression.
People were highly emotional as they watched the video of the musician playing the violin on the frontlines of the war. Many commented that they hoped he continues to play the violin long after the war is over. Others lauded the courage of a musician to join the army and fight for his country.
The video has been viewed by 4.3 lakh people across the world by now. The video got 24,000 likes within 24 hours of being posted.