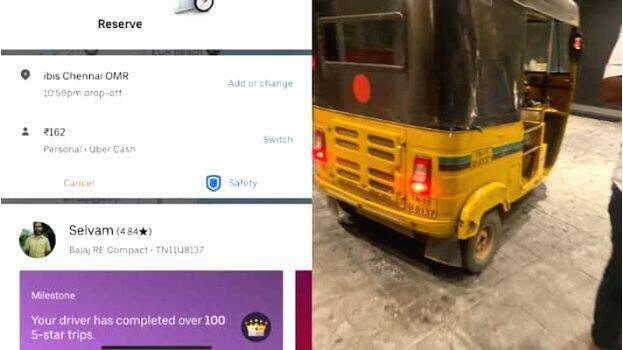 CHENNAI: It has been alleged that a college student was sexually assaulted by an Uber autorickshaw driver in Chennai. The alleged incident took place on Sunday night. It was the student herself who shared the incident through her Twitter account. The young woman, a journalism student, was on her way back to her residence after visiting a friend when the incident took place.
Taking it to Twitter, the woman said that the autorickshaw driver named Selvan tried to sexually assault her when the vehicle reached the Ibis OMR hotel. Although the woman and her friend tried to stop him, he managed to escape. The woman also shared a footage of the autorickshaw left behind by the man in a tweet tagging the Tamil Nadu police.
The police reached the spot within half an hour to investigate the incident. However, the woman clarified that she was asked to wait till the next morning to file an FIR as there was no lady officer at the station. Many people, including those who have had similar experiences, have come out expressing their support for the woman.