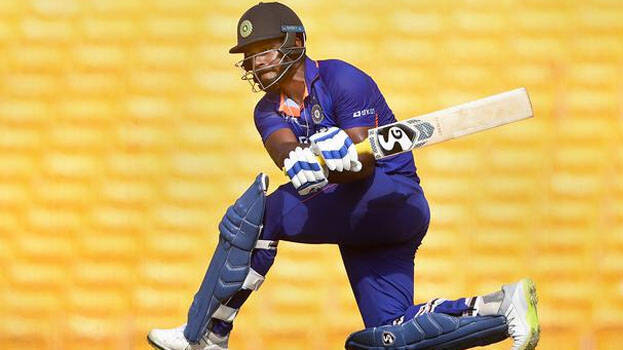 CHENNAI: India secured a huge victory over New Zealand in the third One Day after India A beat Zealand A by 106 runs. With this, India has won the One Day International series, following the win in the test series. Fans of Sanju Samson, who led India A, were electrified as their icon led the team from the front.
India A, which opted to bat after winning the toss, were all out in 49.3 overs scoring 284 runs. Three batsmen including skipper, Sanju Samson, crossed half-century in the innings. Captain Sanju gained a total of 54 runs from 68 balls, which include one four and two sixes. Tilak Verma followed, with 50 runs out of 62 balls.
Shardul Thakur stormed the crease with four 4s and three 6s, scoring 51 runs from 33 balls.
New Zealand bowlers Jacob Duffy, Mathew Fisher, and Michael Rippon took 2 wickets each.
The New Zealand innings began with opener Dane Cleaver scoring 83 runs from 89 balls. It includes nine 4s and two 6s.
The performance of Raj Bawa put a dent in New Zealand's ambitions by securing four wickets and yielding only 11 runs in five overs. Finally, the Kiwis' line collapsed in 38.3 overs scoring only 178 runs.