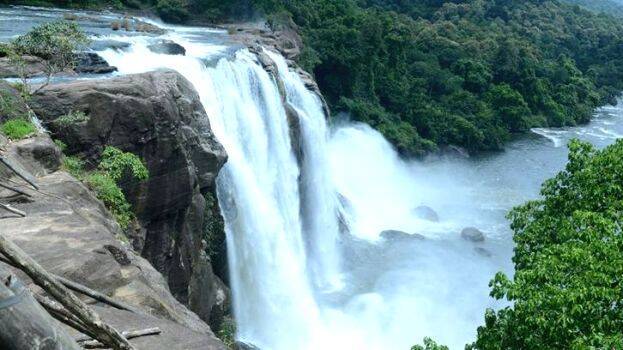 The tourism industry has the potential to provide jobs, salaries, and a better life for a huge number of people. The sector is returning back after being down during Covid. There is a record rise in the number of domestic tourists in the first six months of this year.
Till June, the number of international tourists coming to Kerala stood at 1,05,960. In 2021, it was merely 15,943. The number of domestic tourists, on the other hand, made a huge comeback. In the first quarter of this year, 38 lakhs visited the state. The number of tourists is rising just as how it was predicted by experts when they said the flow of tourists will increase as the threat of Covid fades.
Also, the Tourism Department's initiative to boost tourism through Caravan parks, revolving funds, etc. is bearing fruits.
The number of international tourists coming to Kerala saw a marked increase, thanks to Times magazine, which included Kerala as one of the must-see places in the World. This has attracted many international tourists to travel to Kerala.
Tourism in Kerala need not be confined to a few places like Munnar, Vagamon, Varkala, Kovalam, Alappuzha, etc. Every place in the state has the potential for tourism. The government must formulate a policy of providing good infrastructure and involving private entrepreneurs and communities in the sector.
Only if other government departments also cooperate can Kerala develop tourism to its full potential, which can generate revenues that can be used to pay off the state's debts. We must see to it that the tourists are provided the same facilities that they can get in their country. Places of stay must be clean. It need not be too luxurious.
The tourists arrive here to experience our nature, culture, and traditions. Caravan Kerala is a project that can make every part of Kerala a destination spot. Likewise, Street Project helps to bring out the unique culture, tradition, and food of every part of Kerala. This must be encouraged further.
Our focus must not only be on international and domestic tourists. Even, those who were born and brought up in Kerala have not traveled and seen the state fully. Projects that can encourage such travels will be a success, for sure.