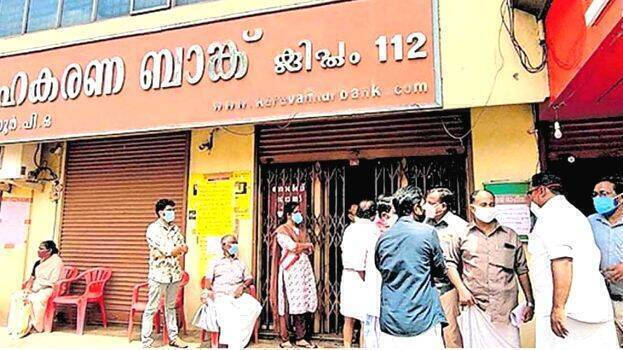 THIRUVANANTHAPURAM: The government has informed the High Court that the depositors in Karuvannur bank will receive their money from October 15. It was clarified that the money will be returned as per government scheme.
The government had earlier informed the court that money will be returned to those depositors who have taken loans from banks including Kerala Bank. The government informed the court that in a high-level meeting chaired by the Minister for Co-operation, it was assessed the need for Rs 400 crore to resolve the crisis. It was also stated by the government that the meeting had decided to restore the means of recovery of the money and to return the entire investment amount. The court had directed that those in need of money should give a written request to the bank and also to produce the documents related to the return.
The news about Rs 312 crore Karuvannur bank scam came out on July, 2021. It was alleged that the money was taken by the employees and some members of the left governing body. In the inspection conducted by the high-level committee, serious irregularities were found in the bank. The investigation revealed that fraud was committed in the bank's loan disbursement, monthly investment plan and business operations.