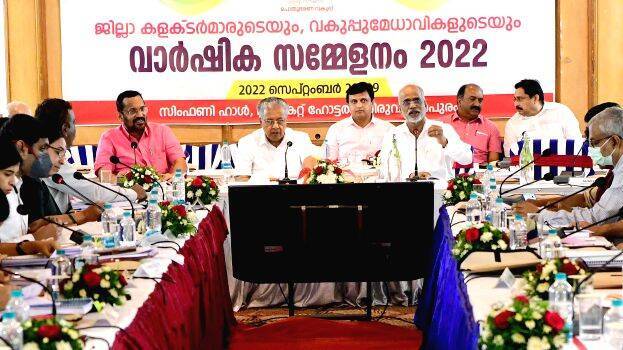 THIRUVANANTHAPURAM: Chief Minister Pinarayi Vijayan said that the delay in providing government services to the public should be eliminated and that it is not a charity but a right for the people. He was speaking at the annual meeting of District Collectors and Heads of Departments at Muscat Hotel, Thiruvananthapuram.
"There should be a proper mechanism for grievance redressal at the district levels. The government does not want the public to suffer by wandering in government offices. Collectors should intervene in this matter by considering it a personal responsibility. Some things are yet to be completed in the hundred days programs organized after this government came to power. It should be completed on a priority basis," the CM said.
Delays in the acquisition of land required for development projects should be eliminated. Adequate compensation should be paid to those giving up land. No one giving away the land should have a bad experience.
The Wayanad Coffee Park project announced by the previous government should be brought to fruition.
Prevention of waterlogging should be made efficient.
It is not right for the District Collectors to reply that they have handed over the matter to other officials after hearing the problems of the common people.