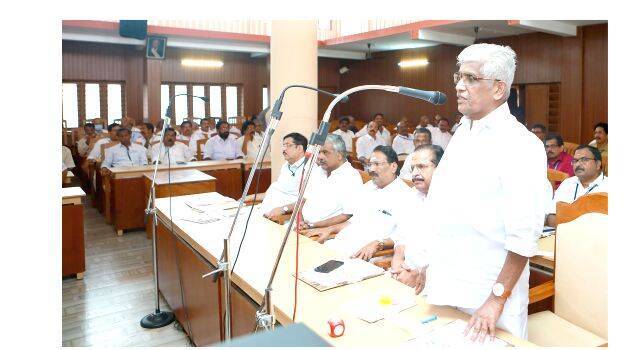 PERUNNA: NSS General Secretary G Sukumaran Nair said that the central and state governments are turning their backs on forward communities without providing the benefits they deserve. 'It must be suspected that this is being masterminded by a conspiracy at the bureaucratic level,' said Nair during a conference held after NSS budget presentation.
'Governments are of the opinion that nothing will happen if the forward communities are neglected. This is due to the lack of unity among these communities. When it comes to protecting the minorities and backward classes, the forward communities are just neglected. Political parties aim to come to power through votebank. The organization should have the courage to face any political party's action of giving consideration to the minority communities and avoiding forward communities. Rule led by one faction is taking place here. Although 10 per cent reservation has been mentioned for forward communities, no clarification has been made in this regard so far,' said Sukumaran Nair.
According to the figures and the income and expenditure statement and book value presented by the President, NSS owns assets worth Rs 177 crore.