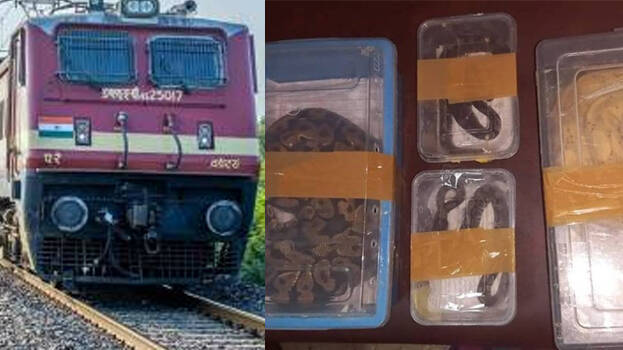 KANNUR: A Kannur native has been fined by the railways for carrying African ball python on a train. Four baby snakes worth lakhs were brought for Muhammad Isham, a native of Kannur.

The snake was brought to Delhi from Africa through an agency. From there the snakes were brought in AC coach of Rajdhani Express. A fine of five hundred rupees was imposed under section 145 (b) of the Railway Act for bringing snakes in a coach with passengers.
After paying the fine, the snake was given to Isham. The snake was brought home to be grown and sold. Isham asked them to send snakes via courier. But instead, it was sent through courier. Mohammad Isham said that he has all the remaining documents.