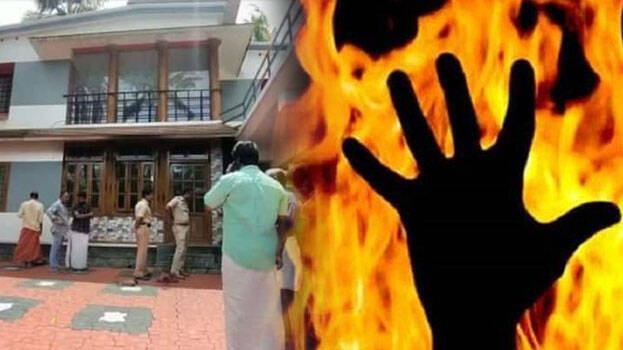 THIRUVANANTHAPURAM: The woman, who was undergoing treatment for burns after being set ablaze by her neighbour in Kilimanoor, has succumbed to her injuries. Madavoor native Vimalakumari (55) died at Parippally Medical College. Her husband Prabhakara Kurup (60) died a little while ago.
Sasidharan, who attacked the couple, is also undergoing treatment for burns. He has been taken into police custody. The incident took place at Panapamkunnu in Kilimanoor today at 11 am. Sasidharan hit the couple with a hammer before dousing them in petrol and setting them on fire.
Sasidharan had a feud with the couple regarding the suicide of his son and daughter. Yesterday, Prabhakara Kurup was acquitted in the case related to the suicide of Sasidharan's son. This verdict prompted Sasidharan to reach Madavoor and commit the crime.