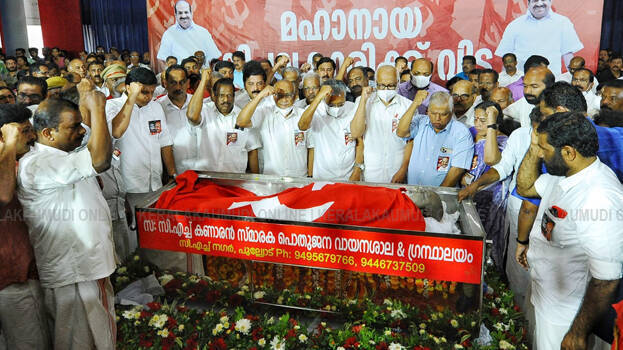 KANNUR: Accompanied by loud slogans emanating from the hearts of activists, the body of Thalassery's dear comrade was brought to the Town Hall. When Kodiyeri Balakrishnan's body was brought from Kannur Airport to Thalassery in a specially arranged ambulance, tens of thousands of people from various walks of life waited on the roadside to pay their final respects.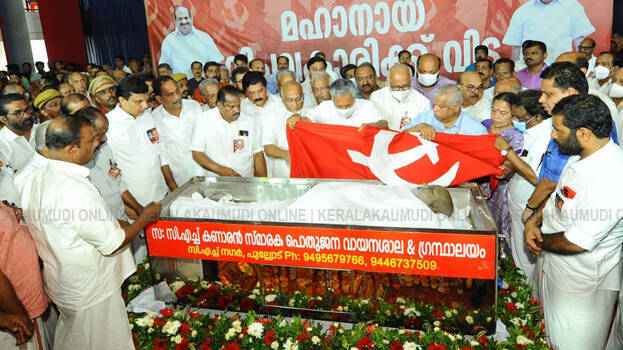 When his body reached Thalassery Town Hall, the police paid tributes to Kodiyeri, the former home minister. Chief Minister Pinarayi Vijayan and other senior leaders draped party flag over Kodiyeri's body at the Town Hall. Senior party leaders and ordinary people offered floral tributes to the departed soul.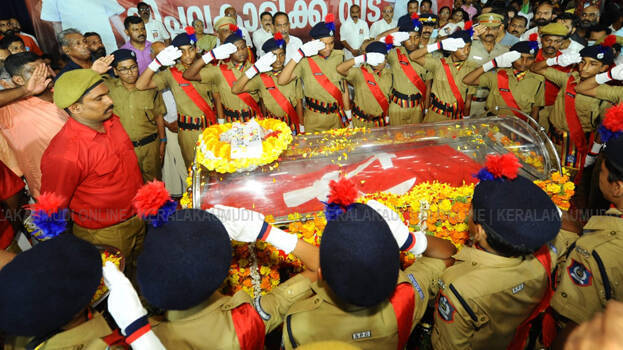 People thronged the area for a last glimpse of their beloved comrade. While paying her last respects, the leader's wife Vinodini fainted. Senior leaders including the chief minister consoled her.