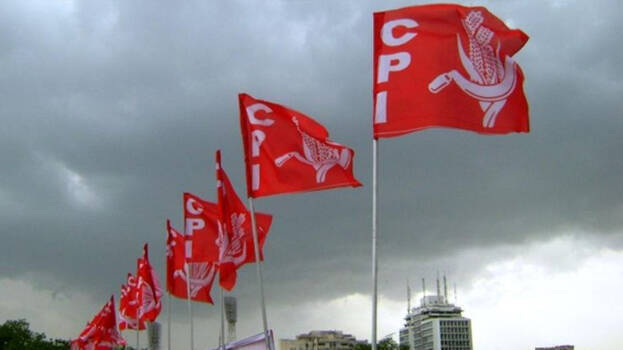 THIRUVANANTHAPURAM: Delegates at the CPI State Conference asked how an alternative to the BJP was possible without Congress. They added that national politics demands a united front of all secular parties to oppose the BJP. The delegates were voicing their concerns in the discussion on the political report on Sunday.
This also came as a reply to the CPI General Secretary, D Raja's statement that Congress' policies make it impossible to form a united alternative to BJP. The delegates also said that it is not possible to change the Congress and then form a united front.
The delegates also criticized the national leadership and said that it has failed completely to organize programs at the national level. The base of the party is not developing in North India. The involvement of the party is minuscule in many protests at the national level. They also said that there is no use in remaining as a slave to the CPI(M).
The delegates questioned if it was enough to work in southern states only. If Raja, Pinarayi, and Stalin hold hands on stage it would not lead to a national alternative. The need is to have a strong and attractive national leadership.
Some delegates criticized the leadership tussle in the party by saying that there is no end to the desires of certain leaders even past their age.
Delegates from Kannur said that undermining Kanam Rajendran was equal to undermining the party itself.
The delegates said that the Agricultural Ministry has become a failure. The department could not even give benefits to common farmers. However, Food Minister, GR Anil was appreciated for his work.
The home ministry also came under severe criticism. They said that CPI ministers were also not getting justice from the state police. Some police officers have links with corrupt individuals. The intelligence wing has failed terribly. The police realized the activities of PFI only when the central government banned the organization.
They pointed out that corrupt and inefficient officers are posted in the departments ruled by CPI ministers. They criticized the appointment of Sivasankar to the animal welfare department and questioned who appointed Sriram Venkitaraman as the Collector.
There were also differences of opinion among the delegates concerning the Silver Line project. While some supported the project, others opposed it saying that these developments are hiding the real issues in the state.