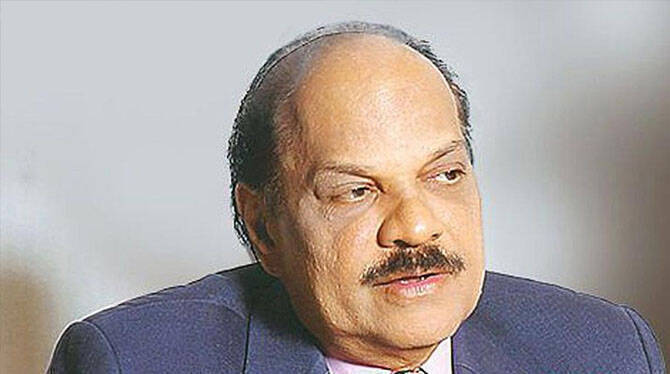 DUBAI: Businessman and film producer, Atlas Ramachandran (80), passed away due to age-related ailments. He met his end on Sunday night at the Aster Mankhool Hospital in Dubai. The immediate reason for death was a heart attack.
He is survived by his wife, Indira Ramachandran, and daughter, Dr. Manju Ramachandran. Both were by his side when he died. He was admitted to the hospital on Saturday night after he experienced chest pain.
MM Ramachandran, popularly called Atlas Ramachandran, was born on 31 July 1942, in Thrissur. He was the Chairman of Atlas Group of Jewelry. He was taken into custody by the Dubai police in 2015. He was released only after the intervention of the central government. Twenty-three banks including the Bank of Baroda had filed cases against him. They filed complaints because he failed to pay back the loans taken from the banks on time.