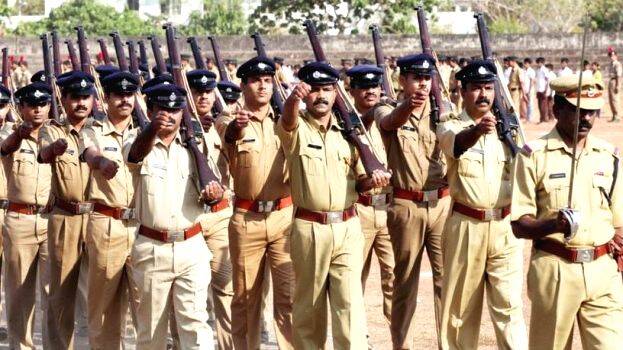 THIRUVANANTHAPURAM: Five senior police inspectors have been promoted as DYSPs in state police. Eight assistant superintendents and 14 DYSPs have been transferred. G Balachandran- District SB Kozhikode rural, C Yusuf- Traffic, Kochi city, S Suresh Kumar- Vigilance Ernakulam and Ravindran- EOW, Malappuram were promoted.
AG Lal- Thrissur rural, DS Sunesh Babu- Idukki, R Pradeep Kumar- Pathanamthitta, AV Pradeep- Kannur city, Vinod Pillai- Wayanad, S Shanavas- Palakkad, Biji George- Ernakulam rural, ST Suresh Kumar- Alappuzha are the transferred Assistant Superintendents.
All were appointed in the administration category.
JT Anish Lal- Crime Branch Thiruvananthapuram, V Roy- EOW Ernakulam, TM Varghese- C Branch Kottayam, R Jayaraj- C Branch Pathanamthitta, Francis Shelby- SSB Ernakulam range, M A Abdul Rahim- EOW Kollam, KJ Johnson- Crime Branch headquarters, N Jiji- C Branch Thiruvananthapuram, SP Sudheeran- District SB Thrissur rural, PC Biju Kumar- SSB Thrissur , Pius George- C Branch Kochi city, TP Sreejith- SSB Kozhikode Range, Tommy Sebastian- DCRB Malappuram and Saji Marcos- DCRB Ernakulam rural are the transferred DYSPs.