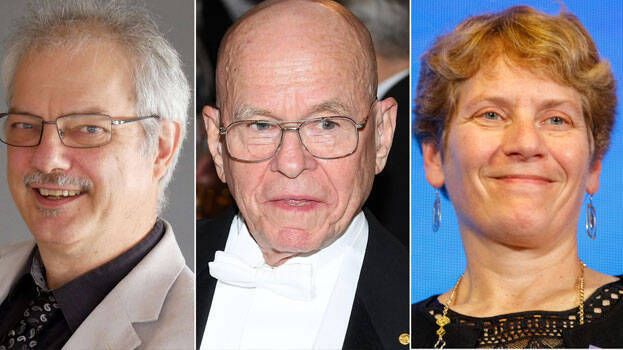 STOCKHOLM: 2022 Nobel Prize in Chemistry for three people. American researchers Carolyn R Bertossi, K Barry Sharpless and Denmark's Mortel Meldel are the recipients of the award.
The Nobel was awarded for the development of click chemistry and bioorthogonal chemistry.
Their discovery paved the way for the easy formulation of new drugs. The prize money of Rs 7.5 crore will be equally shared between the three.