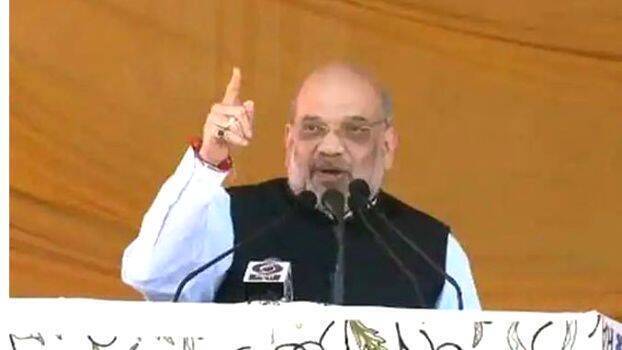 JAMMU: Union Home Minister Amit Shah has alleged that three families are the cause of all the problems in Jammu and Kashmir. He was addressing a rally in North Kashmir's Baramulla.
"Abdullahs, Muftis and Nehru-Gandhi family slowed development in Jammu and Kashmir. They brought corruption, misrule and underdevelopment. 42,000 people have been killed in terrorist attacks in Kashmir since the 90s. Some people say that there should be talks with Pakistan on the Kashmir issue. For what? It won't happen. Instead, we will talk to the people of Baramulla and Kashmir," Amit Shah said.
"The situation is changing in Kashmir. Rs 56,000 crores worth of investment came in over three years. Five lakh people will get employment through this. Modi government has given 1 lakh houses to the poor in Jammu and Kashmir. There was a boom in tourism. With improved security, 22 lakh tourists came this year. Assembly elections will be held as soon as the Election Commission publishes the revised voter list," he added.