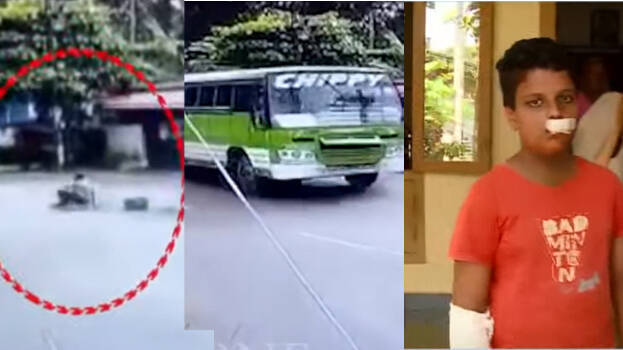 KOTTAYAM: A student who fell off from a private bus suffered serious injuries on the face. The incident took place on Friday evening near Chingavanam in Kottayam. 13-year-old Abhiram is the victim. His hands have also been injured and the tooth is broken. The bus was running service without closing the door.
The bus didn't stop after the accident and the locals blocked the vehicle. The bus was speeding. The MVD has announced that action has been taken against the bus that caused the incident. The RTO has directed the bus driver to appear on Monday.
'The boy was holding on to the pole of the bus. The bus was speeding. It didn't stop even when the boy fell down. The locals stopped the bus. Many students travel on this bus. We will proceed with the case so that this does not happen again, said Abhiram's relatives.