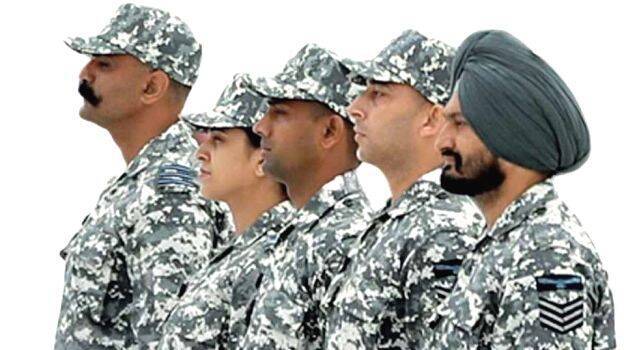 NEW DELHI: In a historic step for the Indian Air Force (IAF), the Government has approved the creation of a new branch, called the Weapon Systems (WS) branch, the Ministry of Defence said on Saturday.
The creation of the Weapon Systems branch would entail unification of all weapon system operators under one entity dedicated to the operational employment of all ground-based and specialist airborne weapon systems, the ministry said in a statement.
The branch would encompass operators in four specialised streams of Surface-to-Surface missiles, Surface-to-Air missiles, Remotely Piloted Aircraft and Weapon System Operators in twin/multi-crew aircraft.
The branch will contribute immensely by enhancing the war fighting capability of the Indian Air Force, the Ministry of Defence said.
The Indian Air Force celebrated its 90th anniversary today in Chandigarh and featured a dazzling air display over the Sukhna Lake with as many as 80 aircraft. A new combat uniform was also unveiled today.
New combat uniform for IAF
As the Indian Air Force celebrated its 90th anniversary on Saturday, it unveiled a new indigenously made camouflage combat uniform. It was Air Chief Marshal Vivek Ram Chowdhury who unveiled the uniform. The new combat uniform is similar to the one which was introduced for the Indian army on the occasion of the 74th Army Day this year.