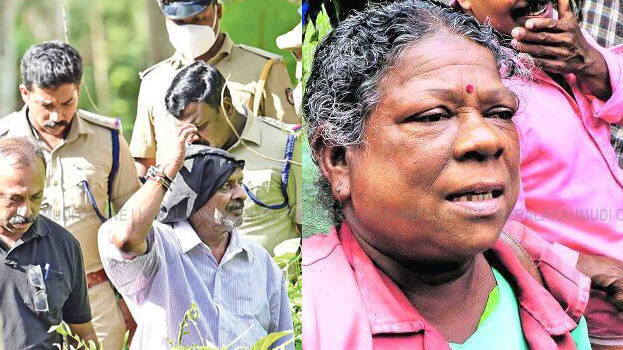 PATHANAMTHITTA: "Bhagaval Singh was a poor therapist who wasn't greedy. I don't know how he changed..". These are the words of Shantha (57), a lottery seller. She is a resident of Elanthoor, and was treated by Bhagaval Singh and his wife Laila 14 years ago.
Back then, Shantha was working as a mason. She fell from the top of a house and suffered bruises around her body. After that, she comes to Bhagaval Singh for treatment. A massage treatment was done for 14 days. He never misbehaved with her during this period. His wife has also treated her in the absence of Bhagaval. After treatment, Bhagaval Singh does not ask for money. He just took what was given. Shantha said that that is why poor people came here for treatment.
Shantha was able to stand up and walk after Bhagaval Singh's treatment. She stopped masonry work after the fall, and is now doing lottery sales. Shantha said that she could not believe that Bhagaval Singh, his wife and the imposter 'siddha' had committed the murders of people like her who made a living by selling lotteries.