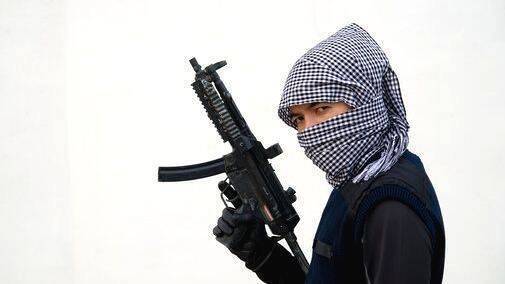 NEW DELHI: The UN counterterrorism committee on Saturday adopted the Delhi Declaration while calling upon the nations of the world to come together to take uncompromising action against terrorism, which is the most serious threat to world peace and security. This was the counterterrorism committee's first meeting in India.
Terrorism in any form is the biggest threat to the world. The committee also called for the prevention of misuse of the internet and modern communication technologies including social media for terrorist activities.
India revealed Pakistan's role in the Mumbai terror attack during the first day's session in Mumbai. China, which opposes efforts to expose Pakistani terrorist organizations, is also a member of the committee.
The meeting condemned terrorist recruitment, stockpiling of weapons and military equipment, use of drones and explosive devices by organizations such as ISIS, Daesh and Al-Qaida.
Don't give shelter to terrorists
Don't provide shelter to terrorists in member states. There should be no compromise in this.
Terrorism should not be associated with religion, nationalism and ethnicity
Terrorists should be prevented from misusing the internet and social media
Don't allow crowdfunding to raise money for terrorism
Concern over terrorist attacks using drones
The misuse of advanced technologies by terrorists should be raised in the G20
Help of private sector should be sought to prevent misuse of technology