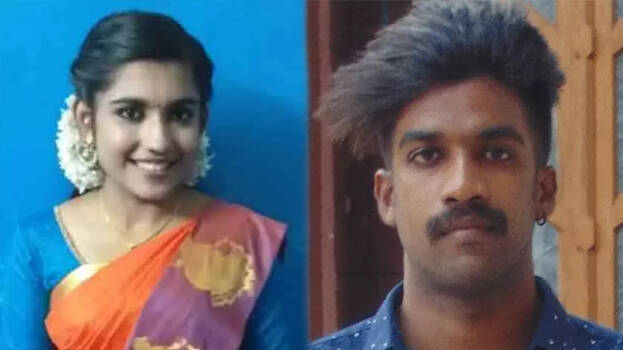 THIRUVANANTHAPURAM: More people are being grilled in the Sharon murder case. Her parents, uncle and a woman, who is her relative, are being interrogated now. They are questioned in four different places.

Sharon's relatives had alleged that her parents also have a role in the crime. Her mother had called Sharon and his parents asking them to withdraw from the relationship. The investigating team will take the statement of his family. The authorities had directed them to appear at the police station.

While talking to a private channel, his father blamed Greeshma for her role in the murder. He also said that her mother has a role in the incident. Her mother made the chance to mix poison in the ayurvedic medicine. He said that when Sharon arrived at her house, her mother stayed away from the house.

Meantime, some unidentified people pelted stones at her house last night. Her house 'Sreenilayam' in Poomballikonam was attacked. The