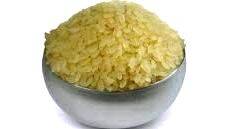 THIRUVANANTHAPURAM: Even after the Minister of Andhra Pradesh said that Jaya rice is not produced in that state, duplicate Jaya rice is being sold at high prices in markets in Kerala.
When the Food Minister in the last government, P Thilothaman, traveled to Andhra Pradesh he came to know that Jaya rice is not produced in that state. Though the government had then decided to change the name of Jaya rice in the market to Andhra Vella, it was not implemented. If the name was changed, the middlemen would have suffered a setback and the price would have been lowered.
The Bondalu rice, which has low demand in Andhra Pradesh is changed into Jaya and sold in Kerala. This marketing tactic was a success in Kerala.
The Jaya rice grains grow in the Godavari region. This cannot be cultivated in any other state. This was said by the Andhra Pradesh Food Minister after the discussion with Minister, GR Anil. Still, the duplicate 'Jaya' rice is being sold in the public and government markets. The Bondalu rice is being sold in Kerala by middlemen after changing the name to Jaya and charging an exorbitant price.
The Bondalu rice is being sold in other states after changing its name. Keralites love this rice due to the fact that it turns fine when cooked and does not become messy.
The production of Andhra Jaya rice became low after 1965 and later completely stopped. The original Jaya rice did not have the demand that the duplicate has. Still, now Supplyco sells Andhra Vella rice in the name of Jaya. In the market, there are other duplicates such as Punjab Jaya and Karnataka Jaya. The price is low for all these duplicates.