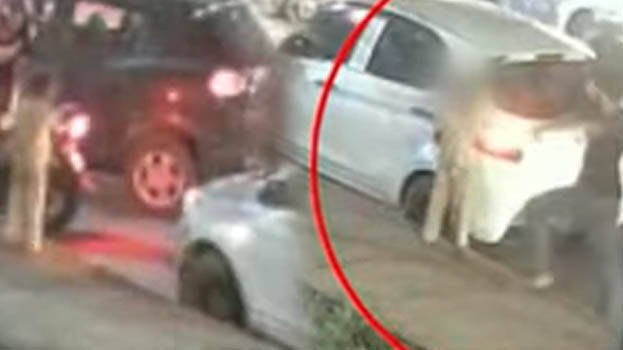 KANNUR: A youth attacked a six-year-old boy for leaning on his car. The incident happened on the busy road at Thalassery in Kannur. The youth identified as Muhammed Shihshad (20) Ponnyampalam attacked the boy for leaning on his car. He kicked the boy on his chest.

He attacked the boy after parking his vehicle on the wrong side of the busy road in Thalassery. The boy identified as Ganesh, son of Rajasthan couple, leaned on the car when Shihshad, who came with his family to attend a marriage, stopped the car on the road. He kicked the boy as he did not like him leaning on the car. Some seeing the incident came forward and opposed the youth. It was alleged that the police did not take any action against him, who left after the incident. He was summoned after hours, asked the matter and then took his car into custody. The police did this after the CCTV visuals went viral.

Some eye witnesses took the boy to the hospital who sustained injuries. Meantime, child rights commission chairman K V Manoj Kumar said that he will intervene in the issue. Shihshad is likely to be arrested soon.