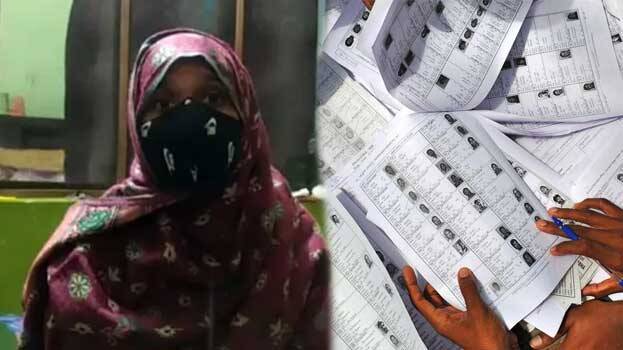 LUCKNOW: A Pakistani's woman's name has been included in the voters' list in Uttar Pradesh's Moradabad. Saba Parveen, who is residing in Pakbara Nagar is the woman in question. As the issue became controversial, the authorities have removed her name from the list.
District collector Shailendra Kumar Singh said that the woman had been residing in Uttar Pradesh since 2005 after her marriage to Nadeem Ahmed. Her name has also been included in voters' list during 2017 panchayat elections. She is in the country on a long-term visa. So as per law, her name cannot be added to the voters' list. The authorities clarified that her name has been excluded due to this. The incident came to light during a recent enquiry on voters' list.
The authorities informed that action has been taken to avoid repetition of such mistakes. The District Magistrate said that action will be taken against those responsible for this after receiving confirmation of the incident.