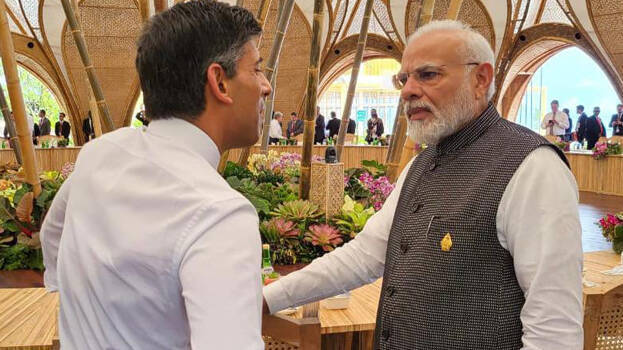 NEW DELHI: Indian Prime Minister Narendra Modi and British Prime Minister Rishi Sunak met for the first time at the G20 summit in Bali, Indonesia. Before the start of the summit, Prime Minister Modi met with recently appointed British Prime Minister Rishi Sunak after meeting US President Joe Biden and French President Emmanuel Macron.

Britain's first Indian-origin Prime Minister took office last month. The Prime Minister's Office released the picture of the two Prime Ministers having a conversation during the
G20 Summit.

Prime Minister Narendra Modi was one of the first world leaders to congratulate Rishi Sunak as British Prime Minister on October 25. Rishi Sunak responded to Modi's greeting in heartwarming language.