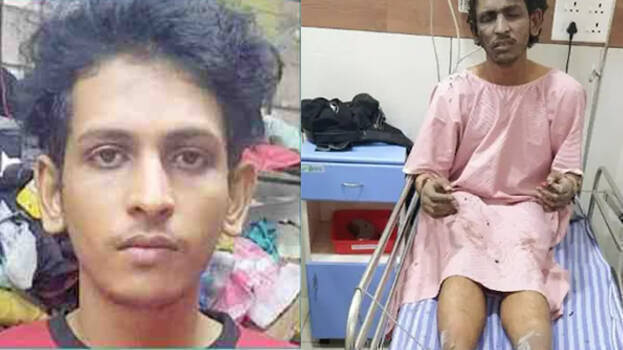 BENGALURU: The police said Shareeq of Sivamogga arrested in connection with the blast in an auto in Mangaluru was inspired by ISIS terror group. Karnataka ADGP Alok Kumar said a detailed investigation has started on his connection with the terrorists. Reports said the investigation team had got evidence of Shareeq getting a SIM card from Coimbatore.
In the meanwhile, there are reports that Shareeq had visited many places in Kerala and got help from Ernakulam and received a consignment from Aluva via Amazon. Shareeq's visit to Aluva before the blast has been confirmed. The state anti-terrorism squad has collected information from Shareeq as part of the investigation. They also inspected some places in Aluva.
Shareeq and his aides had planned for a major blast in Mangaluru city. They had decided the place also. Shareeq hired an auto of Purushothaman of Mangauur to go to the bus stand in Nagur from Mangalore railway station. It is suspected that the explosion occurred when got heated due to friction during the journey. The auto driver said that something exploded from the bag of the accused. The driver and Shareeq, who suffered 50 percent burns, are undergoing treatment in the hospital.
Police said Arafat Ali and Musafir have a role in the blast. Search for them has been started. Some explosives were purchased online. They were assembled and made a bomb at the rented house. It is not clear from where they got the training for this. Mangaluru police found cooker bombs and other explosives in the rented house where Shareeq, accused in the UAPA case, was staying. He also has connections with Tamil Nadu.
Similarity with Coimbatore blast
The central agencies assess that the Mangaluru auto blast is similar to the case of a human bomb attack in Coimbatore using an LPG cylinder. A pressure cooker used by several terrorist organizations for IED blasts, remnants of a battery-operated circuit, nuts and bolts used to make IEDs and four Duracell batteries were found in the auto. Ammonium nitrate, commonly used in IEDs, has been replaced by low-intensity explosives such as phosphorus, which is used in matches and ammunition. The pressure cooker was equipped with detonator, batteries and wires.
Aadhaar fake
The Aadhaar card in Shareeq's hand is found to be fake. It is in the name of Premraj Hutagi with address in Hubballi. Premraj Hutagi is working in Indian Railways in Tumkur. He is safe in his hometown. Premraj had lost his Aadhaar card six months ago. The accused had been staying at Mettagalli Lok Nayak Nagar in Mysuru for over a month.