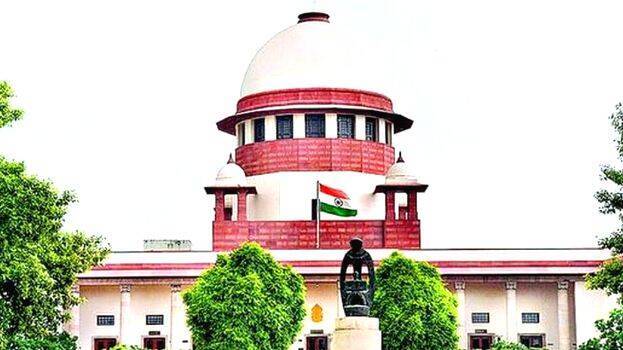 NEW DELHI: The Supreme Court has rejected the CBI's request to transfer the trial of the Kathiroor Manoj murder case out of Kerala. A bench of Justice Krishna Murari and Justice S. Ravindra Bhat directed the CBI to file the charge sheet within four months. The apex court also demanded a status report of the trial court proceedings
The Supreme Court, which strongly criticized the CBI's demand to transfer the trial, added that the CBI's demand could be suspected to be political in nature. The court also inquired whether the CBI was worried that the accused could influence the trial court judge.
The Supreme Court asked why there was so much delay in the trial of the 2014 case. Additional Solicitor General Aishwarya Bhati pointed out on behalf of the CBI that the petition to transfer the trial has been under consideration by the Supreme Court since 2018. She said that the process of charging the accused in the CBI court is yet to be completed. The Supreme Court then directed that the process be completed within four months. The CBI demanded that the trial be transferred from the Ernakulam court to Tamil Nadu or Karnataka. The Supreme Court had earlier ordered the transfer of the case proceedings from Thalassery to Ernakulam. The CBI argued that justice would be obstructed if the trial was held in Kerala.
RSS leader Kathiroor Manoj (40) was murdered on September 1, 2014. CPM leader P Jayarajan is the 25th accused in the case.