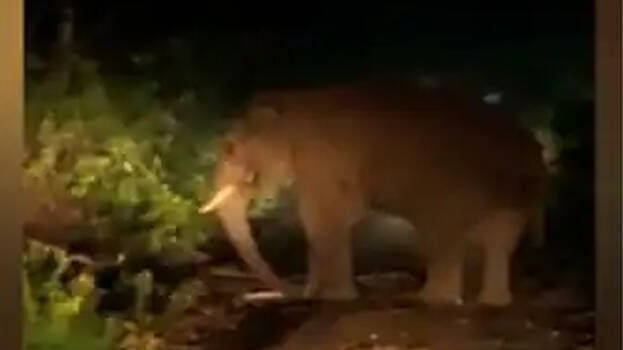 THRISSUR: The wild tusker Kabali has once again unleashed violence keeping the bus passengers on tenterhooks. The wild tusker attacked the KSRTC bus carrying passengers last night. The tusker came and with its trunk lifted the bus and then kept it down. Reports said no one sustained injuries. Kabali attacked the bus proceeding to Malakkapara from Chalakudy at the first hairpin turning at Amabalapara. The tusker retreated after keeping the passengers on tenterhooks for more than two hours.
Kabali targeted vehicles last week also. A driver of a private bus had to reverse drive his vehicle for about eight kilometers to escape from the wild tusker. The incident happened on the Chalakkudy-Malakkappara road. The vehicle had to drive reverse as there was no facility to turn the bus on a narrow road with sharp curves. The people heaved a sigh of relief when the tusker went back to the forest after an hour.

The tusker had attacked a jeep of the forest department a few days ago. The Ambalapara power station also came under attack. He was named Kabali by the employees of the forest department. The forest department said it unleashes widespread violence as it appears to be going through the musth period.